Community Energy. It's time.
Community energy projects are financed and owned by the community, who control, manage and operate the project. The community also share in the profits it generates.
CE4G has been set up to spearhead local community renewable energy projects in the Goulburn region of NSW, starting with a 1.2 MWp solar farm in Goulburn.
CE4G SPRING SOLAR BULK BUY EXPO

Increase the size of your current system by "bolting on" more panels
Add batteries to your current system
Install an up-to-date meter
Start from scratch with a new system of panels, batteries and meters,
Or choose any combination
AND - get a free energy audit kit when you attend!
Announcing a terrific Spring project for all those interested in either upgrading their solar systems or starting from scratch and getting into solar for the first time - all at a great discount off the normal retail price.
CE4G have partnered with SolarCrowd for a NSW wide bulk buy of solar panels, batteries and meters that will cut the cost of systems and at the same time return money to the community through our Community Benefit Sharing scheme.
Tesla Powerwall at the expo - CLICK HERE!
Tesla don't often agree to attend these sorts of events, but Goulburn is one of the few places you will be able to see this battery system along with others at the expo.
We're running two FREE info expos so you can learn all about it: November 2, our main event, and a second overflow event if needed. It's a ticketed event, so you must RSVP here. Read all about this great opportunity here.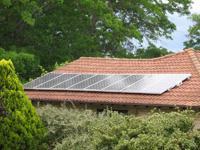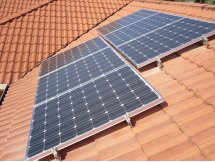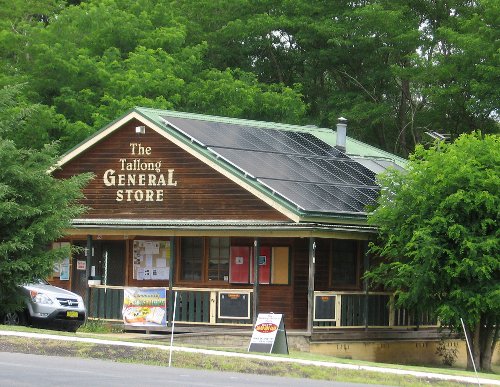 Dr John Hewson, academic, economist and well known political commentator launched the feasibility study and CE4G as an incorporated association in front of over 150 people who came to the event to learn more about the study.
The event started with a reminder from a group of young people that they will still be alive in 2050 and will be the generation that has to deal with any inaction on global warming.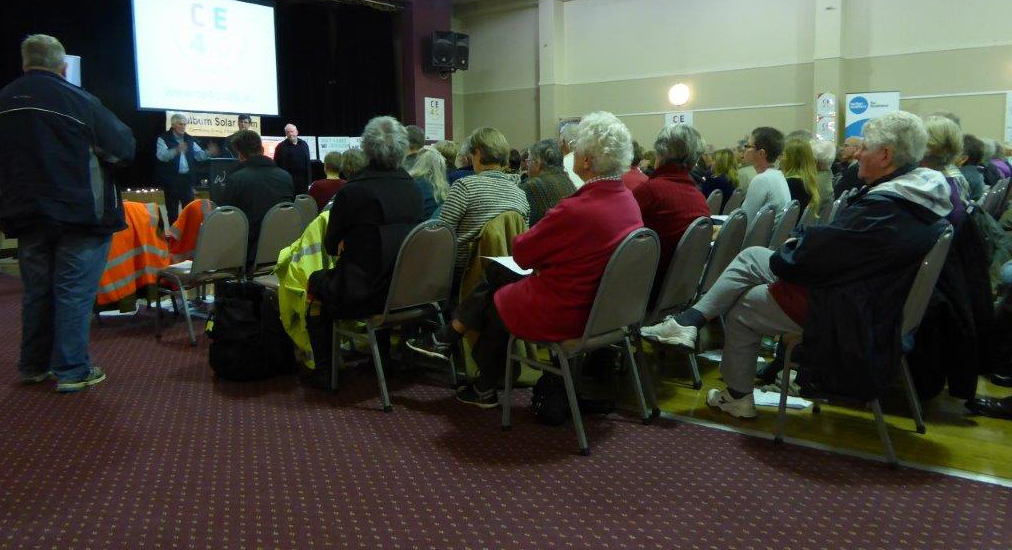 Dr John Hewson, Toby Roxborough (Beast Solutions), Steve Blume (Solar Council) answering questions at the launch.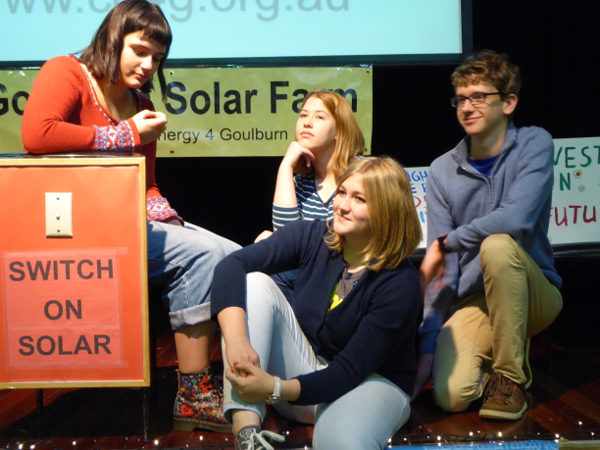 "Remember us - we'll still be around in 2050" say some of the young people who attended the launch.
Read more about the launch in the local paper
here
.
Why Community Energy?
"Too often, policymakers and industry representatives assume that financial stakes are enough reward for the public. .... [but] people come together ... to do the right thing, get to know each other, and create a sense of community." Read more, and watch the inspiring video.
What's going on, Australia?
"Across the world, 54% of people considered climate change a "very serious problem," in Australia this figure was only 43%." Read more.
Interested in helping out, or becoming a member? Join now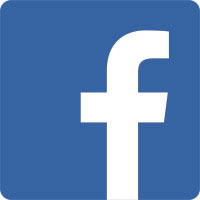 Follow us on Facebook