Community Energy. It's time.
Community energy projects are financed and owned by the community, who control, manage and operate the project. The community also share in the profits it generates.
CE4G has been set up to spearhead local community renewable energy projects in the Goulburn region of NSW, starting with a 1.2 MW AC output solar farm in Goulburn.
NSW Government awards $2.1M grant to project!
We've secured a grant of $2.1M from the NSW government to enable us to add a battery to the 1.8 MW DC solar farm! It's part of the Regional Community Energy program that seeks to encourage community owned renewable projects to accellerate their plans and include innovative additions to their projects. For CE4G, that means a battery!
Ed Suttle, President of CE4G says that this provides certainty to the investors who will now have half the project already paid for by the grant.
"It gives a terrific boost to Goulburn's image as a 21st century city, playing its part in addressing global warming," he said. Read the full media release HERE.
"Now we can get on with the job of building the farm and raising investment from our local supporters," said Mr Suttle.
UK ditches coal for a month!
Why Community Energy?
"Too often, policymakers and industry representatives assume that financial stakes are enough reward for the public. .... [but] people come together ... to do the right thing, get to know each other, and create a sense of community." Read more, and watch the inspiring video.
What's going on, Australia?
In the lead-up to the 2015 general election in the United Kingdom, the leaders of the three major parties sat down together and signed a statement on climate change policy that would seem unimaginable to Australians. They agreed that "climate change is one of the most serious threats facing the world today" and undertook to "to work together across party lines to agree carbon budgets in accordance with the Climate Change Act". Read more
Interested in helping out or becoming a member?
Join now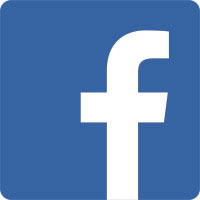 Follow us on Facebook