Community Energy. It's time.
Community energy projects are financed and owned by the community, who control, manage and operate the project. The community also share in the profits it generates.
CE4G has been set up to spearhead local community renewable energy projects in the Goulburn region of NSW, starting with a 1.2 MW AC output solar farm in Goulburn.
Cheap Electricity anyone?
By now just about everyone has been jolted by the big price rise in their recent electricity bill, and are wondering if there will be any more shocks to come – no pun intended!
But now there's some good news. Community Energy for Goulburn (CE4G) has done a deal with one of the lowest cost retailers in the market, to bring cheap power to the Goulburn region, even before the solar farm is built. And at least some of the profits will stay in the region rather than disappearing into the pockets of the big retailers, some of whom are owned at least partly off shore.
The Energy debate - here we go again!
The Federal government has come up with yet another strategy in the hope of trying to do three things:
Keep the climate deniers in the party happy (not working)
Stay on track with the Paris Agreement (not too hard as Australia's commitment was weak)
Keep electricity prices down and supply guaranteed (let's see how that works out after 2020)
At this stage it all rests on lots of unknowns, and depends on whether the states sign up to yet another back-of-the-envelope attempt to solve something that should have been finalised more than a decade ago.
Here's our latest press release on this fiasco.
Why Community Energy?
"Too often, policymakers and industry representatives assume that financial stakes are enough reward for the public. .... [but] people come together ... to do the right thing, get to know each other, and create a sense of community." Read more, and watch the inspiring video.
What's going on, Australia?
In the lead-up to the 2015 general election in the United Kingdom, the leaders of the three major parties sat down together and signed a statement on climate change policy that would seem unimaginable to Australians. They agreed that "climate change is one of the most serious threats facing the world today" and undertook to "to work together across party lines to agree carbon budgets in accordance with the Climate Change Act". Read more
Australia Interested in helping out or becomeing a member?
Join now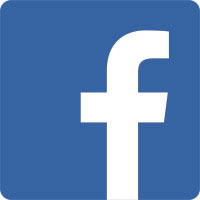 Follow us on Facebook