Community Energy. It's time.
Community energy projects are financed and owned by the community, who control, manage and operate the project. The community also share in the profits it generates.
CE4G has been set up to spearhead local community renewable energy projects in the Goulburn region of NSW, starting with a 1.2 MW AC output solar farm in Goulburn.
Invest NOW in the Goulburn Community-owned Solar Farm!
We've launced our new website, just for the solar farm!
Find out all the information you need to get involved in the Goulburn Solar Farm HERE
Need more information? Watch our webinar HERE or download our INFO PACK HERE
Want to INVEST? Click HERE.
Goulburn Express gets it wrong. No surprises there!
So called "newspaper" the Goulburn Express has published an article criticising the project without doing a scerric of research and got it completely wrong, simply because they didn't do the most basic homework any decent publication would bother to do - check the facts, make a phone call, take a look at this website. Duh! Read our response HERE.

There goes the weekend .... again!
https://thedriven.io/2021/02/16/jaguar-to-go-all-electric-from-2025-land-rover-to-follow/

Big thank you to Veolia and Goulburn Workers!
The Veolia Trust Donation Program have generously given us a donation for office equipment that has enabled us to get, among other things, a decent printer / scanner. That has made it so much easier to process our paperwork, certificates and other written material that we need. We also purchased some webcameras to use during our online meetings.Thank you Veolia for your generosity!
And thanks also go to the Goulburn Workers Club who provided, free of charge, their main upstairs auditorium for our information meetings in October and November last year. It's a great venue for these kinds of meetings and enabled all comers to feel comfortable and at home. Thank you Workers.
We give Siemens the flick!
We recently discovered that a particular inverter was to be used in our project and it is made by Siemens, the German multinational that is supplying signaling equipment for the Adani rail line to the port in Queensland. After consultation with our construction partner, Komo Energy, we decided that it simply didn't make sense to be trying to cut greenhouse emissions by using equipment from a company that is enabling Adani to pump way more GHG emissions into the atmosphere than we are saving.
It will mean a re-design and a delay of a couple of weeks to the build, but the committee decided that we had to draw the line somewhere. READ MORE HERE.
We've had plenty of support for our stand:
"Congratulations to everyone at Community Energy at Goulburn. Wonderful that you rejected Siemens"
Catriona from Melbourne
"...it is a ray of sunshine in an otherwise depressing world to find a business that is prepared to act on it's morals and to say "enough is enough".
Miree
"...it's a powerful and principled position that you've taken. If only companies like Siemens would follow your lead!"
Christian, ACF

NSW Government awards $2.1M grant to project!
We've secured a grant of $2.1M from the NSW government to enable us to add a battery to the 1.8 MW DC solar farm! It's part of the Regional Community Energy program that seeks to encourage community owned renewable projects to accellerate their plans and include innovative additions to their projects. For CE4G, that means a battery!
Ed Suttle, President of CE4G says that this provides certainty to the investors who will now have half the project already paid for by the grant.
"It gives a terrific boost to Goulburn's image as a 21st century city, playing its part in addressing global warming," he said. Read the full media release HERE.
"Now we can get on with the job of building the farm and raising investment from our local supporters," said Mr Suttle.
We've got six months left!
Why Community Energy?
"Too often, policymakers and industry representatives assume that financial stakes are enough reward for the public. .... [but] people come together ... to do the right thing, get to know each other, and create a sense of community." Read more, and watch the inspiring video.
What's going on, Australia?
In the lead-up to the 2015 general election in the United Kingdom, the leaders of the three major parties sat down together and signed a statement on climate change policy that would seem unimaginable to Australians. They agreed that "climate change is one of the most serious threats facing the world today" and undertook to "to work together across party lines to agree carbon budgets in accordance with the Climate Change Act". Read more
Interested in helping out or becoming a member?
Join now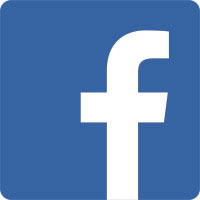 Follow us on Facebook
This project was originally an initiative of The Goulburn Group.